Recruit High-Impact CSU Talent
Take college recruiting to new heights by identifying the most career-ready students in STEM,
Agriculture, Entertainment and Hospitality
Credit Cal Poly Pomona Formula SAE Team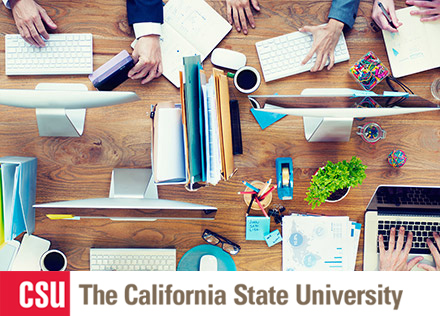 Introducing Portfolium @ the CSU
Portfolium provides a new way for employers to zoom in on the top "doers" on campus: students with more talent, hands-on experience, and achievements than can fit in a resume. For recruiters, it works by matching available jobs and internships to students and alumni with relevant, demonstrated skills.
Portfolium allows CSU students and alumni to demonstrate their skills and talents to employers in a very visual and compelling way. - Lori Redfearn, Assistant Vice Chancellor, Advancement - California State University
For Students and alumni, Portfolium is a free digital portfolio of their academic and professional accomplishments including projects, presentations and papers. In addition to the CSU, both the University of California and the California Community College system are offering Portfolium to their students and alumni.
100K+
Degrees Awarded/Year
CSU Doers in STEM
The CSU is committed to supporting and strengthening science, technology, engineering and math (STEM) education across its 23 campuses and contributing to the national effort to produce more college graduates with STEM degrees. Through a variety of "engaged" and high-impact practices, like service learning, community-based research, and internships, CSU campuses are providing hands-on and relevant approaches to learning about STEM that not only engage and energize students through real-world problem-solving, but also make a difference in communities.
Learn more at http://www.calstate.edu/cce/stem/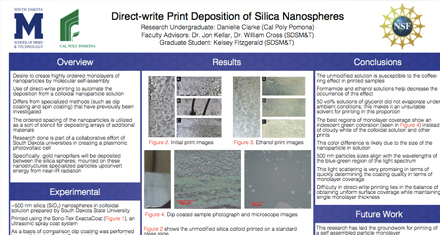 Direct-write print deposition of silica nanospheres. Technical writing sample: REU report and poster after 10 weeks of research at SDSM&T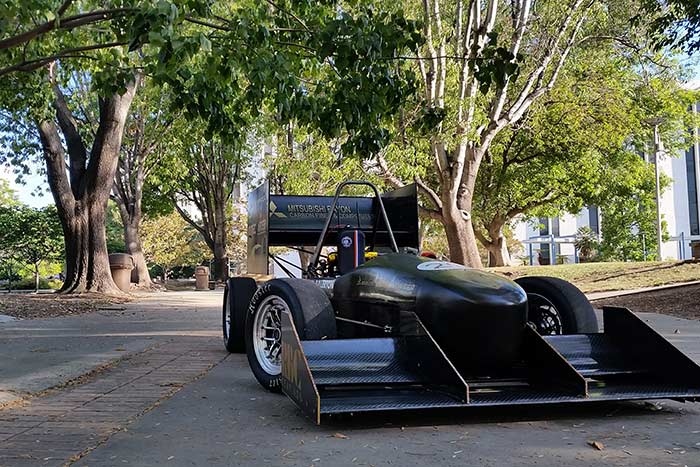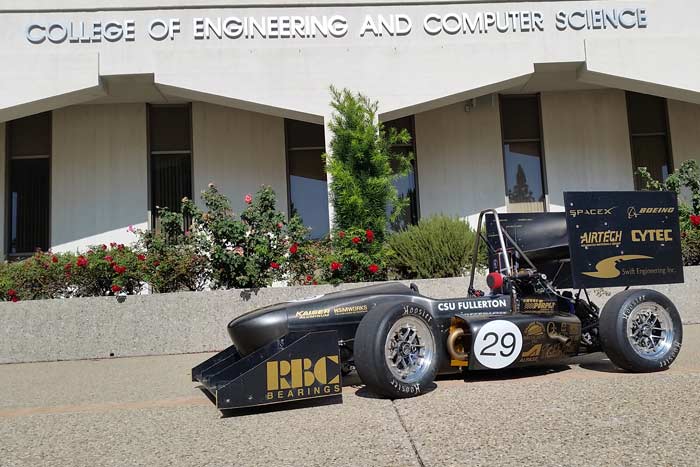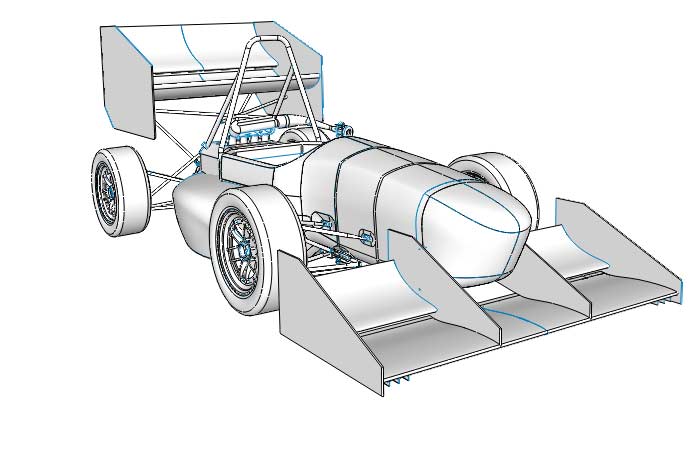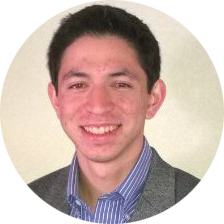 Meet Daniel A.
Mechanical Engineering at Cal State Fullerton
Daniel Argueta is currently a California State University Fullerton student studying Mechanical Engineering and planning to graduate in the Spring of 2017. He holds many interests in several categories of the mechanical engineering field as well as possible research.
Solidworks 90%

ANSYS 80%

Computational Fluid Dynamics 85%

Finite Element Analysis 75%
CSU Doers in Entertainment
EII prepares CSU students to serve the entertainment industry's artistic, business & tech needs through internships, educational & grant opportunities. The EII aims to prepare students to serve the artistic, business, and technical needs of entertainment industries. It seeks to improve our educational methods by working with industry leaders to better serve our students who wish to pursue careers in the entertainment business.
Learn more at http://blogs.calstate.edu/eii/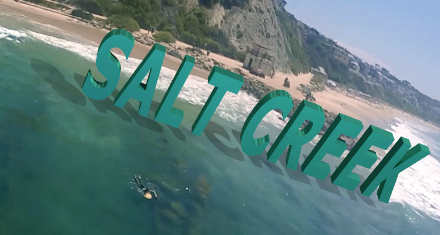 Working with motion tracking and 3D environment in AFTER EFFECTS - interpreting lighting, texture, and color to create a more realistic composition.
Are you hiring future leaders in Entertainment?
CSU Doers in Hospitality
The hospitality industry is vital to California's economy. As the industry grows, there is an increasing demand for an educated workforce. The Hospitality & Tourism Management Education Initiative (HTMEI) works with key hospitality leaders and 14 CSU campuses to prepare students for meaningful careers in one of California's largest industries. In 2014, the CSU granted 96% of all Hospitality and Tourism Management degrees in the state. Our mission: to provide an uninterrupted supply of hospitality leaders in California.
Learn more at http://www.calstate.edu/hospitality/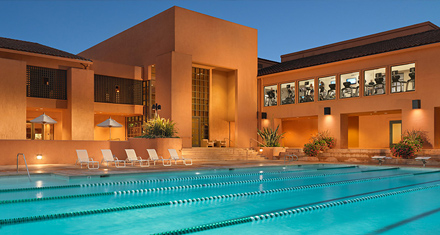 The Bay Club is an upscale active and hospitality facility that provides various fitness, health and wellness, shopping, and social event amenities for its members...
Are you hiring future leaders in Hospitality?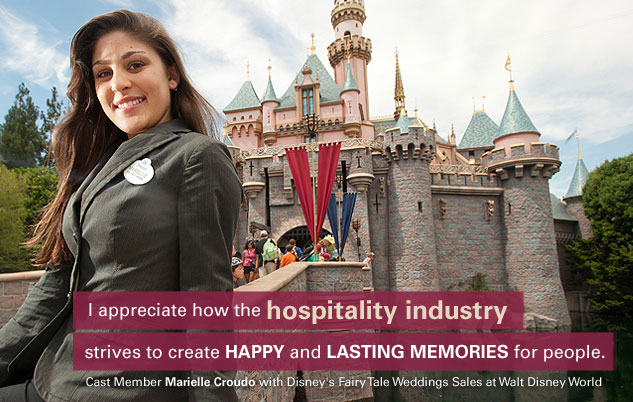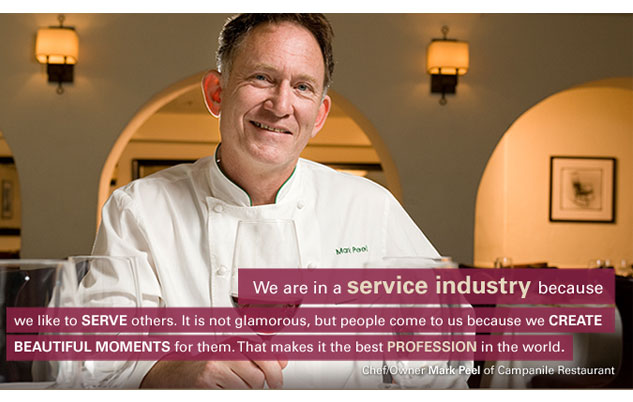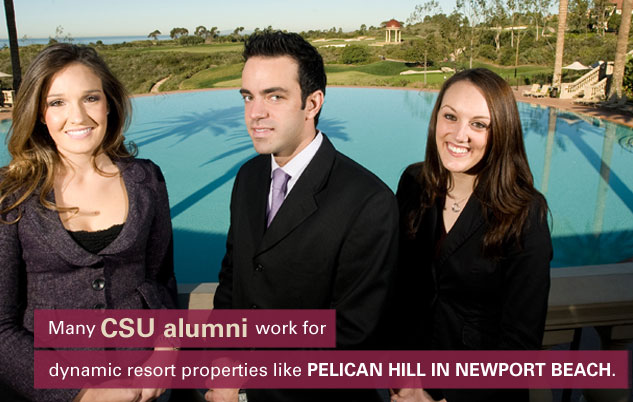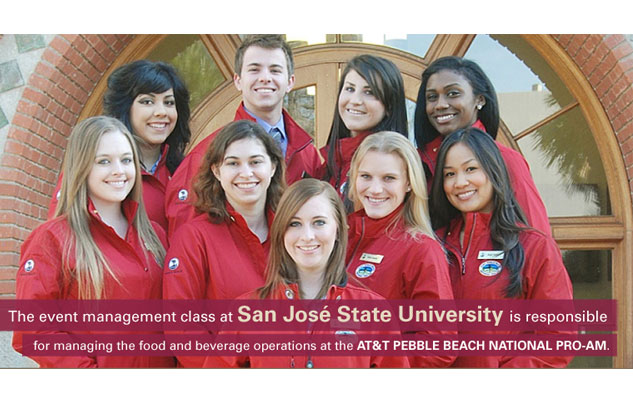 Hospitality Management at CSU
The hospitality industry pumps billions of dollars into the California economy each year. From restaurants and hotels to attractions and travel, hospitality is big business in the golden state. In fact, California is the No. 1 travel destination in the U.S.
As the hospitality industry grows, so does the demand for qualified leaders. The CSU offers a variety of degree programs that give graduates the tools they need to lead one of California's largest industries.
CSU Doers in Agriculture
The Agricultural Research Institute (ARI) exemplifies the California State University System (CSU) working for California through university-industry partnerships.
Learn more at https://ari.calstate.edu/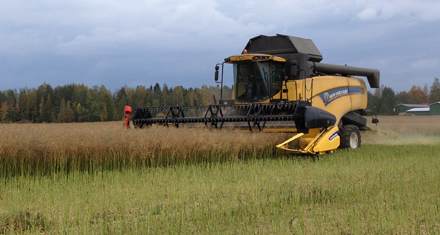 I learned about the dairy industry, the pig industry, and the agriculture industry. This farm had 140 dairy cows, 2 bulls, 300 pigs, and hundreds of acres of...